Regions
Click on a region to view more information.
Europe
Europe Regional Tobacco Industry Interference Index 2021
This report analyses how 16 countries in the WHO European Region, and the institutions of the European Union, are affected by tobacco industry interference, and how far they have progressed in the implementation of Article 5.3 and its Guidelines that were unanimously adopted by the Conference of the Parties of the WHO FCTC in 2008
Download report
Smoke Free Partnership
The Smoke Free Partnership (SFP) Coalition is a specialised network comprising of independent EU and national organisations with technical expertise in tobacco control policy created in 2014. The main priorities of the SFP Coalition will be to continue promoting forward-looking and evidence-based tobacco control legislation in order to support the implementation of the FCTC in specific and cross-cutting policy areas with an overarching goal of improving health and reducing health inequalities among EU citizens.

Our partner's website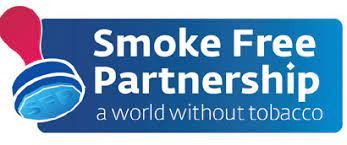 Videos
European Tobacco Industry Interference Index 2021